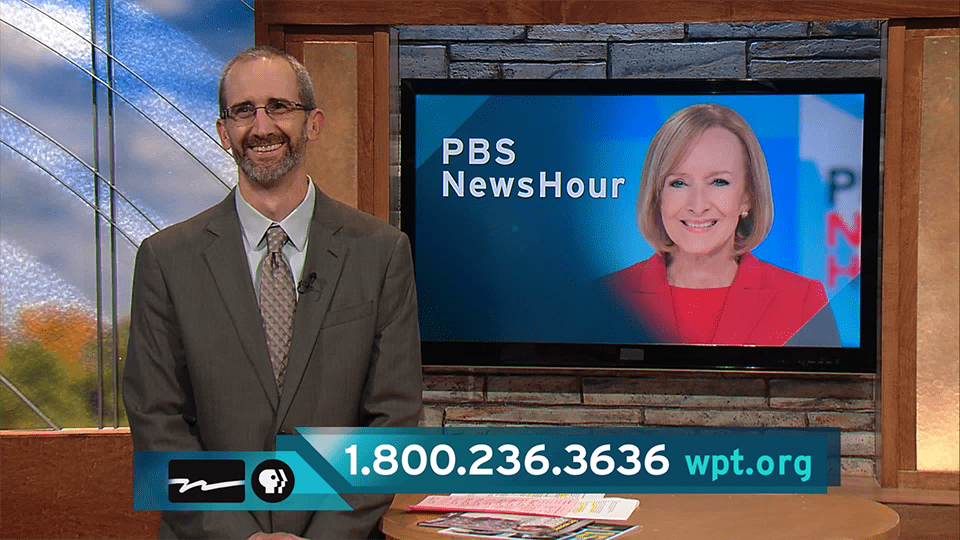 Branding Project management Collaboration Flexibility
Pledge drives are crucial for public television stations. The face that we show our audience when we represent our own organization has to be professional and inviting. At the same time it needs to be cost-effective and make responsible use of production time.
As lead designer, my goal was to create a design that could use some elements of PBS National's look and colors, to take advantage of our relationship with their strong brand. For staffing purposes, I needed to design a workflow that was intuitive enough that any of our design staff could step into the project when needed. For functionality, the design had to work with the equipment and staffing we have in our control room during a Pledge drive. I needed to plan for the variety of quality and timeliness of assets from PBS, NETA, and APT. Lastly, I worked closely with our set designer so my graphics would interact beautifully with our gorgeous set.
This current look is the third Pledge package I have designed. My years of experience have given me broad knowledge of the production needs of such a large collaborative project. Our Pledge set and graphics package are flexible enough to support unforeseen production requests, and beautiful enough to reflect the pride that Wisconsin has in its public television station.