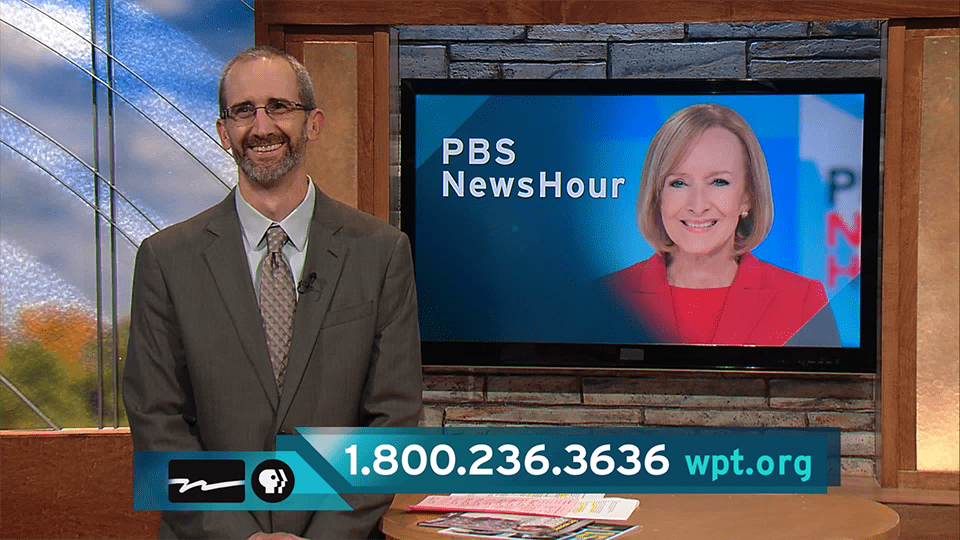 Impacts:
Project management
Brand strategy development
Increased team collaboration
Increase in operational efficiency
Pledge drives are crucial for public television stations.
Audiences must know that PBS Wisconsin is professional and inviting, but at the same time, cost-effective and responsible.
As the lead visual designer, the goal was to create a design that could leverage elements of the strong PBS National brand but with local Wisconsin flavor.
Under a constrained budget, we needed a design workflow that was intuitive and flexible for both experienced and temporary team members. For functionality, the design had to work with the equipment and team members available during a Pledge drive. The plan had to account for the variety of quality and timeliness of assets from PBS, NETA, and APT. Lastly, the set had to look great.
My past experiences have given me a broad knowledge of the production needs of such a large, collaborative project. This Pledge set and graphics package is flexible enough to support unforeseen production requests and beautiful enough to reflect the pride that Wisconsin has in its public television station.